Touch pump gold
Do you like your water at room temperature? Then a stylish Touch pump for dispensing water from our barrels is the perfect accessory for you. Just keep the glass barrel at hand – either in a wooden crate or on its own – and stay constantly hydrated throughout the day to maximize your performance in your home or at work. Regularly maintaining your intake of water will also keep you in tip-top shape for whatever else life has to offer. We recommend purchasing a sanitation set for the pump every 3 months.
*In* DETAIL
The device is easy to charge using a USB cable and it is available in matte shade of black, white, silver and gold. The sanitary set is included in the pump package. The sanitation system is very easy and it requires only replacing a silicone hose and a stainless-steel tube that come into contact with the water.
You can then comfortably place your barrel for example on a kitchen, or you can easily keep two barrels in a wooden crate within reach on the ground. This mini pump is an easy-to-use accessory that requires no huge investment on your part to make hydration a more pleasant experience. Remember, we will deliver our products directly to you and will always take empty barrels back!
Parameters:
Height: 145 mm
Diameter: 70 mm
Material: ABS
Power: 4W
Voltage: 5V
Power supply: USB, built-in rechargeable battery Charging time approximately 3 hours
Suction tube length: 95 mm
*Simple* elegance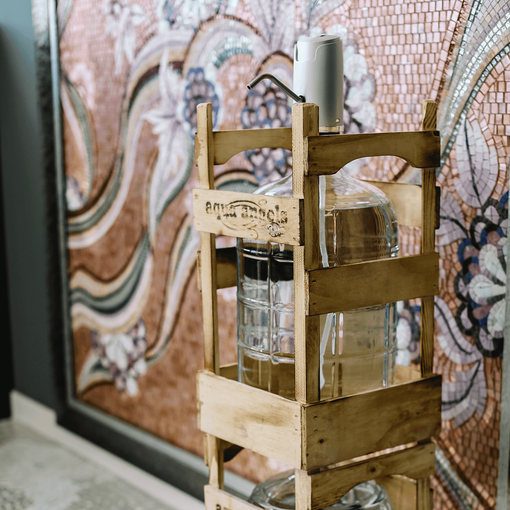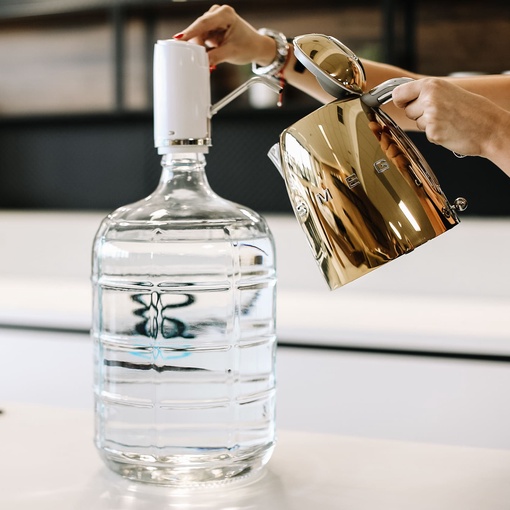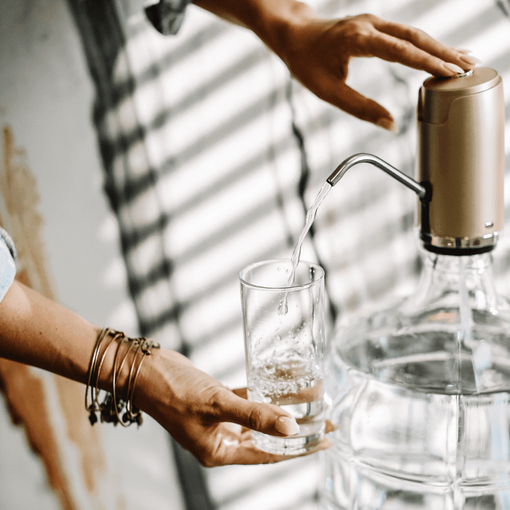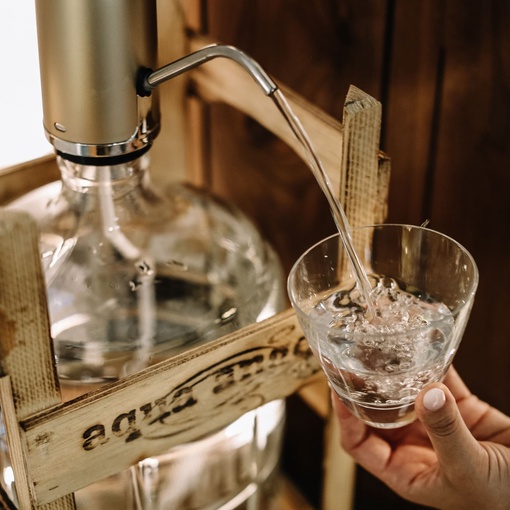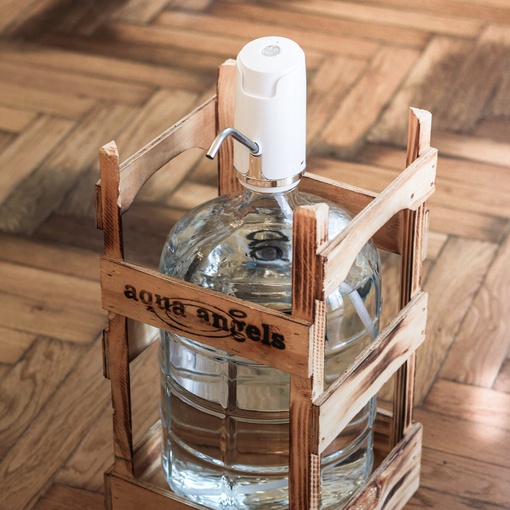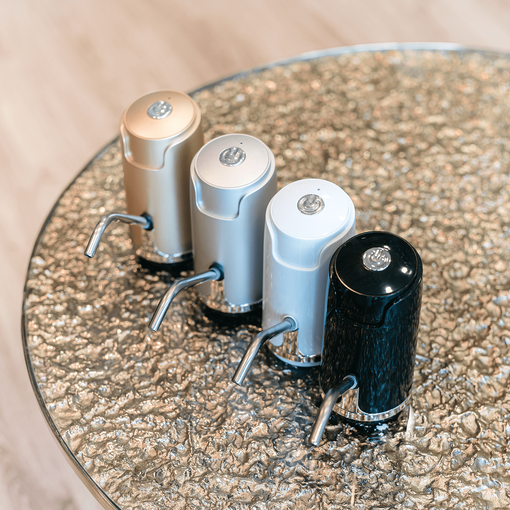 *Colour* variants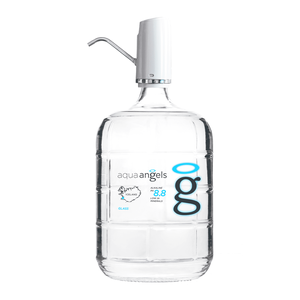 Touch pump white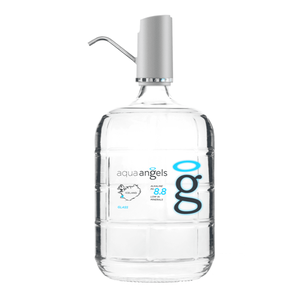 Touch pump silver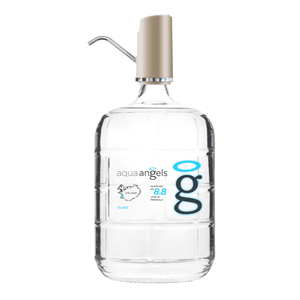 Touch pump gold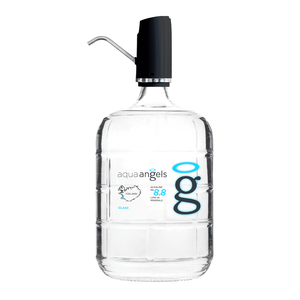 Touch pump black